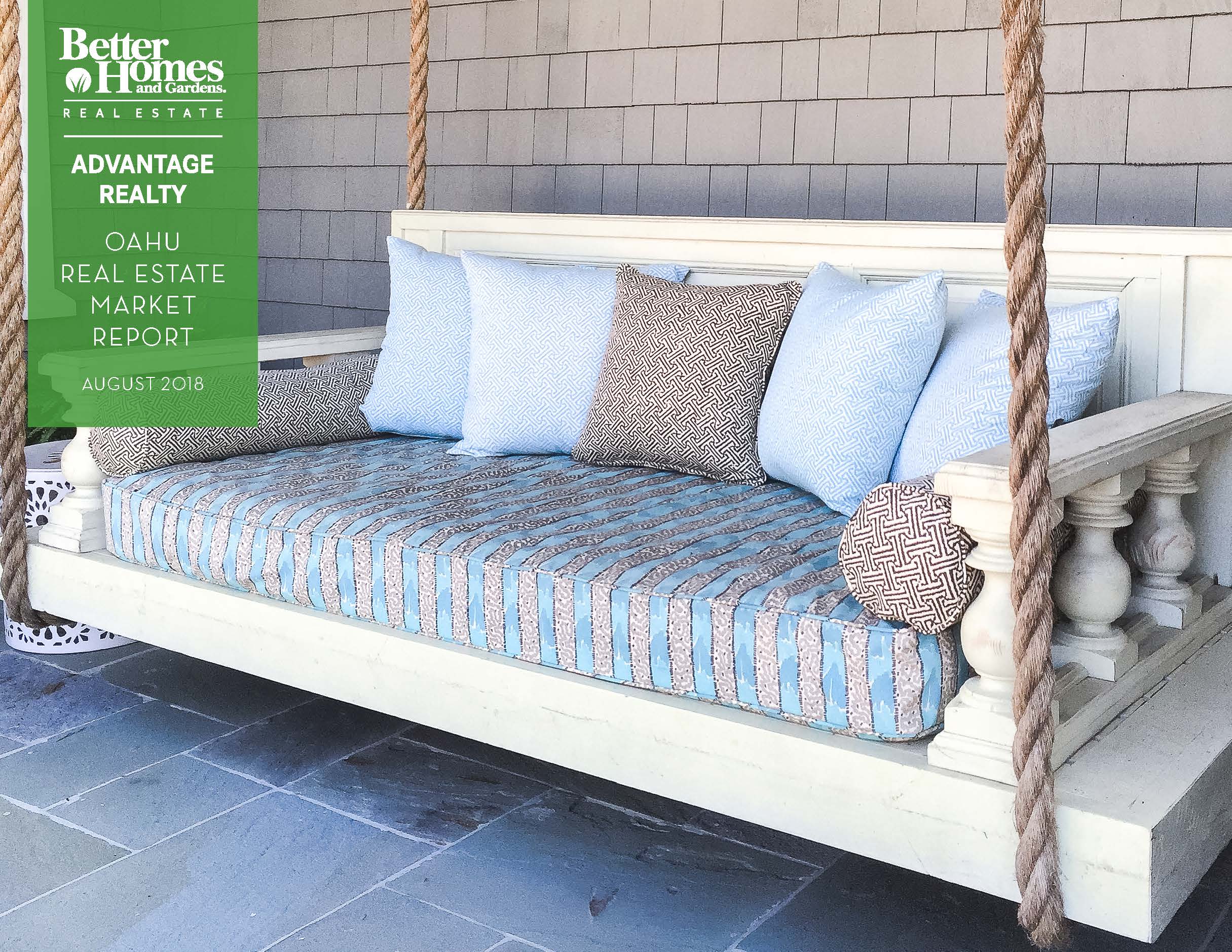 Here's the "Best DANG realtor for you!" market update:
Oahu has basically arrived at the top of this real estate cycle and we can definitely feel the environment transitioning.

Oahu's single family median price hit a record high in August of $810,000, which is 3% up compared to the previous year.

Educated predictions are that the market will not drastically slow down or decrease double digits in value unless we have a catastrophic event like war.

Overall capital appreciation will likely slow down and flatten over the next couple of years.

The normal 5-7% increases we have been experiencing in the past will likely decrease to 1-3% but that depends on the product.

Inventory still remains low and has not increased enough to really balance the market between Sellers and Buyers.

This is the perfect time Buyers who are looking to down size as you can now take a little more time with the new purchase.

Buyers looking to up-size should also think about planning ahead, sell now and possibly rent temporarily until they can find that bigger home.

Buyer's who are interest rate sensitive should not waste time.

Buyers who struggled and were frustrated from competing in the past should start again to look as inventory may increase with the slow in the market.

Sellers now need to stay ahead of the curve in pricing and not get greedy as we are seeing less multiple offer situations.

Properties are starting to stay on the market a little longer. (depends on product & area)
Luxury condo market.

Expect a spike in inventory in the luxury condo market as this section continues to flatten in value.

Developers are now putting new projects on hold until the next cycle.
Affordable condo market.

There are plans for a couple more towers of what the state deems "affordable housing", but prices will depend on the annual Area Median Income (AMI) limit figures.
There will always be people that need to buy and sell here on Oahu. I look at this not a negative slowing of the market, but an opportunity for those who know their role well. First-time-home buyers to investors should be able to find a good property. And Sellers should seriously consider hiring a full-time professional with a track record of getting results and who will hustle to get top dollar as the market continues to transition.