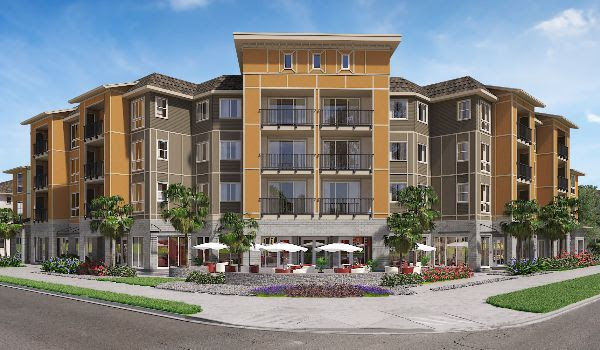 D.R. Horton announces Kohina at Ho'opili, the newest addition to their master-planned community development in Ewa Beach. Known for their use of high-quality materials and attention to every stage of the building process, D.R. Horton in commencing this one of a kind development in early 2019.
Kohina will be located on two new parcels and will be relatively close to Campus Road of the University of Hawaii West Oahu. Adding to its attraction is its convenience of being able to walk to the nearest rail station or the park and ride area in a matter of minutes. Once completed, the estimated travel time (including stops) to the first metro Honolulu downtown station will be 38 minutes.
Kohina at Ho'opili will have something for almost every type of buyer, featuring studios, 1-bedroom, 2-, 3-, and 4-bedroom residences. There will be opportunities to purchase Affordable Homes (restrictions apply), market residential units, and FLEX Homes with commercial space on the ground floor. FLEX Home layout space will allow owners the ability to operate their business downstairs while living upstairs.
Sales Center models, layouts, pricing and buyer registration has not yet been announced. Contact me to be on the first-to-know interest list and receive the latest updates and details for Kohina. I would be happy to explain the buying process, introduce you to a lender, and give you a tour.
Make sure you have a Buyer's agent!
*Note: I do not represent the developer nor am I part of the D.R. Horton sales team. I make no representations on their behalf and if you want information directly from the sales office, please contact them directly. Or contact me to be your Buyer's agent in representation.
Photo courtesy of D.R. Horton- plans, prices, and information subject to change by the developer.
HI Home Guide | Brad Kazuo Dang (R)
Brad Dang is an experienced real estate broker at Better Homes and Gardens Real Estate Advantage Realty who specializes in residential properties and new projects on Oahu. He has been actively representing both sellers and buyers for the last 10+ years and has built a solid reputation amongst his realtor peers as well. On a national scale, Brad has received numerous awards over the years as a top agent within the BHGRE franchise.
Contact Brad (808) 520-3710, bradd@betterhawaii.com